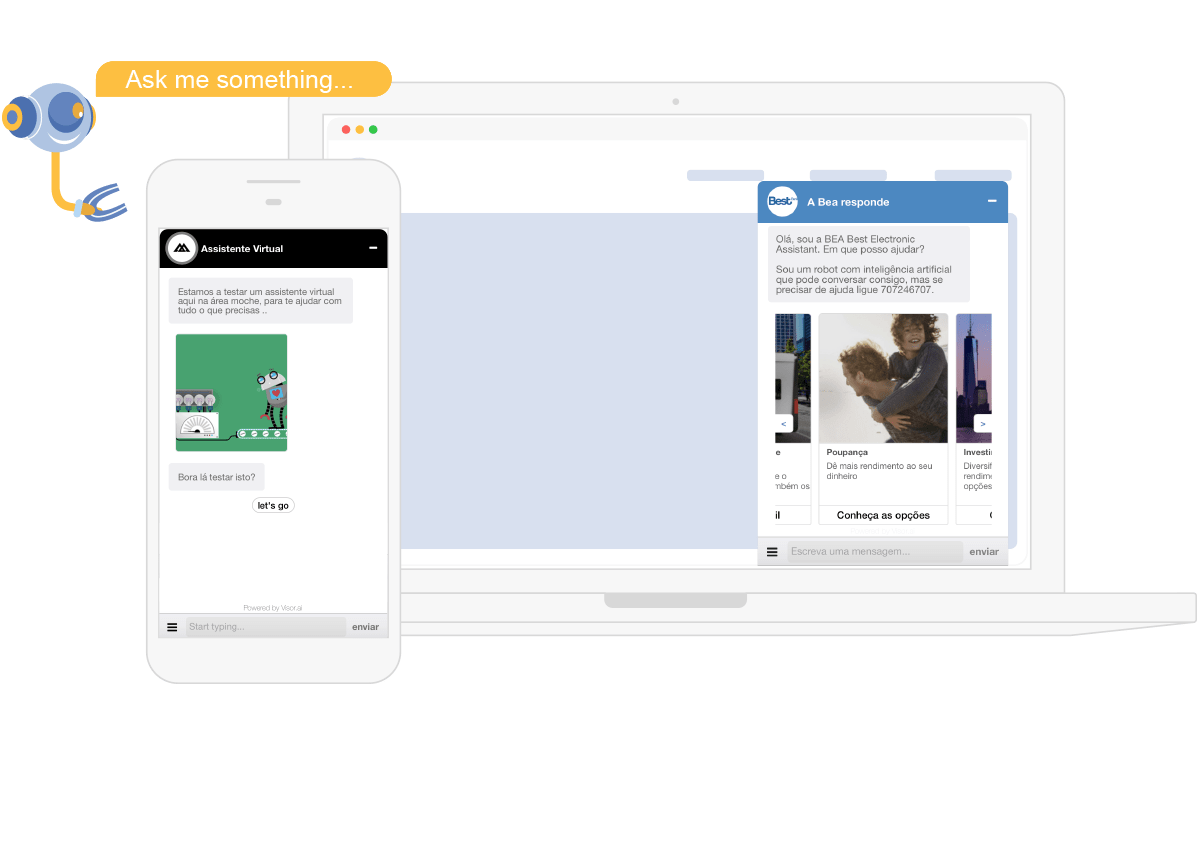 Customer support made easy
If your company deals with repetitive interactions from its audience, then those interactions can be automated.
Using Chatbots and Artificial Intelligence you are able to automate and reduce the costs and workload of your customer support team whilst satisfying even the most demanding of users.
Visor.ai provides a cloud based solution for building your chatbot without coding needed from your side.
Personalize with no coding expertise
Hybrid Solution with Robot + Humans